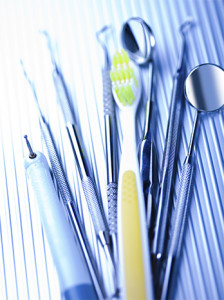 Maintaining our dental health is a large component in our overall health. While brushing and flossing may help us maintain our dental health, routine dental exams and cleanings are necessary to remove bacteria, plaque, and tartar and detect early signs of gum disease. In addition, regular dental visits may actually help reveal other health issues you may be unaware of.
You have the option to participate in the Dental plan(s) available through your Employer which may help in paying for many of those services & procedures performed by your Dentist. The dental insurance offered to eligible employees through your Employer is currently provided through United Healthcare.
Please review the plan documents carefully for more details on the dental coverage available.
Account Setup
Setting up your BCBS account is simple and easy to use.  You are able to turn on or turn off paper notifications, check claims status, download Explanation of Benefits (EOB), find providers, and many other functions.  Below is a flyer to explain how to set up your web and mobile account.
How to search for a dental provider in the BCBS network:
Click this link Blue Cross Blue Shield Providers 2017
You have two options to search: as a member or as a guest.
Member – log into your account and go directly to doctor search.
Guest – Click Continue and you will see 4 drop down boxes.

How do  you get insurance?   Through my employer.
What state do you want to search in?  Select state.
What type of care are you searching for? Dental.
Select a plan/network? Dental Complete

Click Continue and search for provider.